Mission
Our mission is twofold.
To bring US designers and African artisans together to collaborate and create.
To provide artisans access to a global marketplace through these designers and social entrepreneurs.
Overview
Project Raiz was created to connect women designers and social entrepreneurs from the USA with rural artisans in Swaziland and Mozambique. The intention of each Project Raiz trip is to introduce designers and entrepreneurs to the local artisans, the people and the history of each country we visit. Once the connections are made and the individual stories heard, hearts and minds are awaken to the possibilities. In addition to creating connections, we support each women with best business practices to ensure that these newly minted ventures are mutually beneficial and sustainable for all involved. The marriage of these connections and the care to come alongside designers, entrepreneurs and artisans alike creates fertile soil for long lasting collaborations to flourish and thrive.
Who We Are
Caroline McGraw is a social change maker, producer and documentarian who has been traveling and working in Swaziland for over a decade and in Mozambique for the last 4 years. She believes that when you connect people, you create community and when you create community, you inspire the change that is needed in the world.
Nada Jones is a business consultant and coach, an author, speaker and advocate for women realizing their entrepreneurial potential. She believes true liberation comes from living out your call and serving others.
Together they have created Project RAIZ tours to unite a team of extraordinary creatives from the US with skilled artisans in need of a platform and a global marketplace.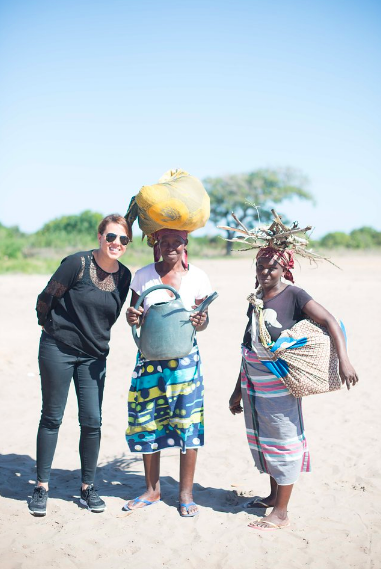 Trip Opportunities
We have created three types of trips to share these two beloved countries with you:
Social Venture for Entrepreneurs - Join us for a 10 day tour to learn more about the people and history of Mozambique and Swaziland to better understand their needs and opportunities, and connect with local artisans to collaborate on new products and designs to sell through your existing platforms.
Artists Retreat - A 7 day artists retreat for those ready to be creatively inspired by the beauty of Mozambique's people and land.
Social Venture for Big Brands - A custom itinerary created to meet and collaborate with local artisans and manufactures in Mozambique and Swaziland for the purpose of developing new products and designs to sell through your existing platform.